Handcrafted solid shampoo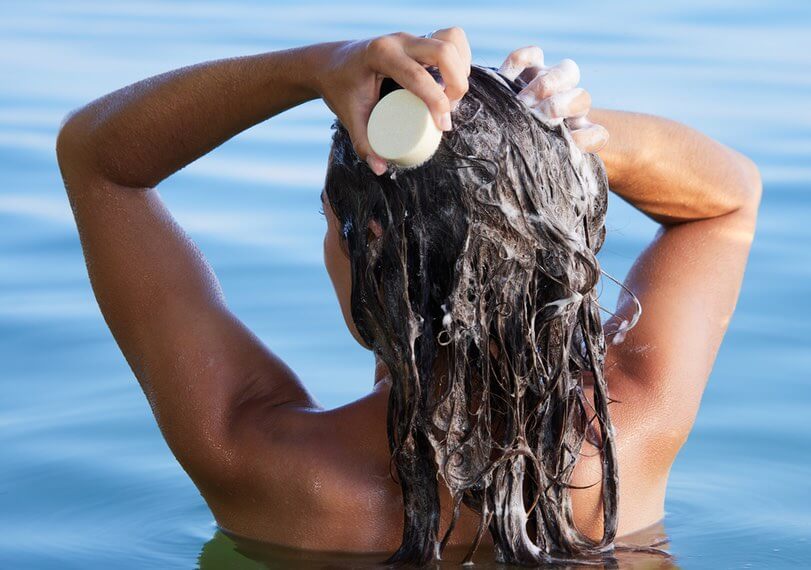 Jolu solid shampoo combines sustainability with social entrepreneurship
Sustainable and plastic-free hair care with solid shampoo is trendy. It is not for nothing that large drugstores have adjusted their assortment to meet the demand for environmentally conscious products. But drugstore goods do not always guarantee that the solid shampoo is made in Germany and by hand. The products of Jolu Naturkosmetik are different: the company, which specializes among other things in the production and distribution of solid shampoos, lives social entrepreneurship, as Managing Director Carina Benkert describes: "Our production for solid shampoo fully complies with the principles of a natural, sustainable and socially oriented manufacture for ecological and environmentally conscious body care. Our solid shampoo is in fact one hundred percent handmade by physically disadvantaged people in the Peene Werkstätten Demmin."
Solid shampoo in a sustainable and socially-oriented manufactory
A sustainable and socially-oriented manufactory for solid shampoos - that is what stands behind the name Jolu. People with disabilities are involved with dedication and manual labor in the production of the solid shampoo for the Shampoo Bar, which is sold in the Jolu online shop, among other places. They work in the facility and are supervised there. "It is always fascinating to observe and enrich for us as entrepreneurs when we see the joy and passion with which these people commit to our product and enrich their everyday lives with manufacturing through a meaningful activity. About 30 people are working on this every day. As entrepreneurs, we are very proud to be able to maintain this cooperation. The way our solid shampoos are manufactured fits ideally with our idea of social and sustainable business."
Solid shampoo: socially produced, natural ingredients, sustainably packaged
For solid shampoo, Jolu Naturkosmetik only uses natural and sustainable ingredients. They are free from silicone, microplastics and artificial fragrances and aromas and are packed in a plastic-free cardboard box. With the solid shampoo from the Jolu shower bar, an average of six plastic bottles of conventional shampoo can be saved each year. Jolu's products regularly receive top ratings, including from Ökotest. Another advantage of the natural product: In contrast to soap, the solid shampoo is not alkaline or basic and therefore does not make the hair brittle.