Solid hand cream for smooth and well-groomed hands
We usually only notice how much we depend on our hands in everyday life when they are only of limited use due to an injury or skin problems. Every day, our hands perform countless tasks, flit across the keyboard and are used for fine and gross motor skills. Our skin is also subjected to excessive strain - especially in the colder months of the year, but also in the heat of the summer. Frequent hand washing affects the skin of our hands and can make them dry, chapped and cracked. With our solid hand cream, we offer a natural cosmetic product that cares for and pampers the skin and at the same time meets the ideal of sustainable and plastic-free cosmetics in every aspect. Sustainable hand care for stressed and dry skin as well as for daily care - that is our solid hand cream, which relies on high-quality natural ingredients and 100% sustainable and plastic-free packaging. Get to know our solid hand cream better.
1
to
1
(from a total of
1
)
WITH NATURAL INGREDIENTS: SOLID HAND CREAM BY JOLU NATURKOSMETIK
What makes Jolu Naturkosmetik's solid hand cream so special? The secret lies in the high-quality ingredients that we carefully process in our factory and combine to create a natural quality product. One of the ingredients we use is meadowfoam oil. This is an oil made from the seeds of the marsh flower - a completely fascinating product. It shimmers green, has this characteristic scent and also has special moisturizing properties. This oil is therefore virtually predestined for use in a solid hand cream. The advantage of meadowfoam oil is also that it leaves a non-greasy, pleasantly silky feeling on the skin. Your skin feels immediately cared for and soothed.
We also use candelilla wax in our solid hand cream. It is extracted from the leaves of the candelilla plant. The properties of candelilla wax are ideal for use in our hand cream. The wax is mainly extracted from growing candelilla plants in Mexico and Texas. These plants protect themselves from drying out with the thin wax coating. The candelilla wax is extracted from the shoots. We obtain it from sustainable sources. It gives our solid hand cream an important property: it cares for the skin and is absorbed quickly. This means that there is no film of cream on the skin, which is typical of conventional hand creams
Another natural product that makes your skin feel good on your hands: Marula oil from Africa moisturizes and provides your skin with antioxidants such as vitamin C and E. Dry and rough skin in particular benefits enormously from these pampering and nourishing ingredients, which we source from suppliers we know personally and for whose quality the Jolu name stands. Finally, we add shea butter to our solid hand cream. It balances the skin's moisture balance and makes it soft and smooth. Especially dry and very cracked skin benefits from our solid hand cream.
SOLID HAND CREAM CANNOT LEAK
Does this sound familiar? You are on the go a lot and your handbag can't be without hand cream. Then you probably know that annoying feeling when the cream runs out in the bag and spreads inside. That won't happen to you with our solid hand cream. In an environmentally friendly packaging, it is the perfect companion for on the go, fits in every handbag and is very easy to use. It is slipped out of its wrapper and rubbed over the skin. The trick is body heat. It activates the hand cream, in a way, by coming into contact with the warm skin. Quick hand care for in-between times - the Jolu solid hand cream is ideal for this - without unpleasant surprises when reaching into the handbag. Our solid hand cream contains rich care ingredients and quickly ensures creamed and cared-for hands. Jolu natural cosmetics are sustainable from the ingredients to the packaging. The packaging of the hand cream stick with solid hand cream is also made of natural fibers and is 100 percent recyclable.
OUR SOLID HAND CREAM DOES NOT REQUIRE ANY MICROPLASTIC AT ALL
Conscious body care - more and more people attach great importance to sustainability and ecological ingredients when choosing their hygiene and care products. Avoiding microplastic in products and packaging plays a major role for many conscious consumers. As a socially and sustainably acting company, Jolu Naturkosmetik has been focusing on environmentally friendly, sustainable and plastic-free ingredients and packaging materials for years.
Today, conventional cosmetics are increasingly replacing solid microplastic in their products with liquid plastic. But micro plastic remains micro plastic - whether it is solid or liquid. Why is microplastic in cosmetics a problem? It is a questionable substance because it is difficult to break down in the environment and cannot be filtered out of wastewater via water purification systems. Microplastics pollute ecosystems and inevitably find their way into many areas of our daily lives via the water cycle. The effects on humans and the environment when microplastics enter the human food chain, for example, have not been sufficiently scientifically researched to date
But we at Jolu Naturkosmetik know: Care products can also do without microplastics and petroleum-based ingredients. As a certified company of natural cosmetics, we rely on natural and caring ingredients that are in no way inferior to conventional cosmetics in their effect on the skin. We confront the widespread use of microplastic in conventional cosmetics with the idea of sustainability and naturalness and show, for example with our solid hand cream, that skin and hand care can be plastic-free and high quality at the same time.
In conventional cosmetics, microplastics are not only used in the form of mini beads for the peeling effect. Water-soluble synthetic compounds made of plastic are used in the cosmetics industry as film formers in creams or body lotions, among other things. As a layman, it is difficult to find out which of the numerous ingredients actually represent a liquid plastic compound. As a result, one chemical technical term follows the next and it is hardly comprehensible to the consumer what is hidden behind it. It is true that the proportion of solid microplastic beads in hygiene products for the body has decreased following a voluntary commitment by the cosmetics industry. However, the proportion of liquid polymers and plastics in care products has increased.
We are consciously taking a different, sustainable route with our solid hand cream. We ensure transparency about the ingredients and guarantee via the ICADA seal that our products use carefully selected and sustainable ingredients. We use 100 per cent no microplastics in our skincare ranges.
The following ingredients are used in our solid hand cream:
Meadowfoam oil
Candelilla wax
Shea butter
Marula oil
Starch
Natural perfume.
THE SOLID HAND CREAM BY JOLU NATURKOSMETIK - A NATURAL PRODUCT FOR WELL-GROOMED HANDS
Especially in cooler outdoor temperatures and very dry heating air in winter as well as increased handwashing to protect against infections, the skin of our hands really comes under stress. Sometimes dry spots appear, which can be red and can easily tear, turning the skin on our hands into real problem zones. The hands look really overstressed. Regular care with protective ingredients is then overdue. Especially in the very thin areas of skin on our hands, we have few oil-producing sebaceous glands because this thin skin has little fatty tissue. This is why our hands become dry and cracked so quickly, why they can itch, tighten or even burn. The good news is: with our solid hand cream from Jolu Naturkosmetik, you can quickly find a solution and do something really good for your hands if you use it regularly.
Our solid hand cream gives you an all-around good feeling. This is not only due to the nourishing and beneficial ingredients for your stressed and strained hands. Jolu Naturkosmetik lives the idea of social and sustainable entrepreneurship. We obtain the raw materials for our care products from high-quality sources, including Uganda and Morocco, from producers we know personally and have visited on site. The raw materials in our products are handmade there in cooperatives and convince us constantly with their extremely high-quality and single-variety properties. This is not comparable with products from industrial production. We know what we have in our suppliers and support them by paying fair prices that are above average. Consequently, by buying our solid hand cream, you support the cooperatives to which we give a perspective. We also support Wakisa Ministries in Uganda, an organisation that cares for unintentionally pregnant girls and women.
CURRENT ARTICLES
25.01.2021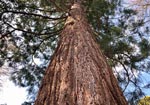 Why is hand care with solid hand cream so important? The skin on the hands has comparatively few sebaceous glands. Therefore, if the hands are exposed to extreme conditions, such as cold, soap, heavy use, too dry heating air and the like, they can easily become dry and cracked.
Continue reading
---
23.01.2021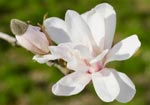 Annoying and unfortunately not uncommon - leaking hand cream tubes. This can't happen with solid hand cream. This is perfect for the handbag. It is also easy to use: just push the stick out of your hand and rub it lightly over the skin.
Continue reading
---
21.01.2021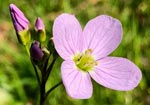 Solid Hand Cream by Jolu Naturkosmetik is a sustainable product for gentle and natural care of the hands. In addition to the practical and hygienic consistency, the solid hand cream is characterised by high-quality natural ingredients that are processed in our own manufactory.
Continue reading
---
20.01.2021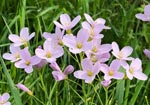 The Jolu solid hand cream cares for dry and stressed skin with high-quality ingredients such as meadowfoam and marula. The solid hand cream is manufactured without the addition of microplastics, which are still used in conventional cosmetics.
Continue reading
---
19.01.2021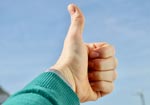 It happens quickly: A leaking hand cream tube in your handbag. A good alternative is solid hand cream. It ensures well-groomed hands on the go, while travelling or at home.
Continue reading