Hair Conditioner bar from Jolu Natural Cosmetics
Solid Hair Care Soap by Jolu Natural Cosmetics is the modern answer to the question of sustainable and environmentally conscious care for the hair. At Jolu, we have the environment and people firmly in mind. Jolu Naturkosmetik relies on natural resources and sustainable packaging for its hair care bar products. Because our planet can only produce a limited amount of natural resources during a year - keyword sustainability. With solid hair care soap, you contribute to avoiding waste and being environmentally conscious in your bathroom. We rely on environmentally friendly and resource-saving ingredients.
The application of Jolu conditioner is very simple: After shampooing, brush it over the still wet hair from the middle to the end of the hair, leave it on for a short time and then rinse thoroughly. By the way: The conditioner bar is especially suitable for long hair. For short hair, the application of the products from the Jolu Shampoo Bar is completely sufficient.
1
to
3
(from a total of
3
)
What is Hair Care Soap?
The hair conditioner from our hair care bar cares for long hair and makes it easy to comb. In terms of its effect on the hair, it is similar to a classic liquid conditioner or rinse. However, our Conditioner uses natural and environmentally friendly raw materials and aromas. We use high-quality fats and oils. At the same time, you don't have to do without the caring properties of conventional plastic-wrapped care products.
In our conditioner bar you can choose between two high quality products:
Our solid conditioner for thick and difficult to manage hair contains active ingredients that make your hair supple and manageable. Glycerin and argan oil provide moisture, cornstarch for softness and a strong hair structure. Aromas such as lemon and orange oil make your hair smell nice.
With cocoa butter, argan oil and glycerin, our solid conditioner for all hair types ensures all-round beautiful and well-groomed hair. More moisture and a strong hair structure, suppleness, less split ends and hair breakage, plus the scent of lemon and orange oils - this is real environmentally conscious wellness for your hair.
Jolu solid conditioner comes without plastic packaging. The products from the care bar cleanse and care in exactly the same way as well-known hair care products. Only gentle ingredients are applied to the hair and scalp when using solid conditioner. This prevents skin irritation, which can otherwise occur with direct contact with the scalp. The solid conditioner is therefore particularly well tolerated.
In contrast to conventional hair care products, Jolu's solid conditioner does not contain any preservatives. Quite a few customers are pleased with the good price-performance ratio, as the solid conditioner lasts longer than the classic care in plastic bottles.
Jolu's solid conditioner works like a conventional conditioner and makes long hair easy to comb. The conditioner uses mild, powdery surfactants, plant extracts and nourishing oils as ingredients. The raw materials used are of high quality. Artificial ingredients and dyes are not used.
WHERE DOES DULL HAIR COME FROM AND HOW DOES THE SOLID HAIR CARE SOAP HELP AGAINST IT?
Dull and lifeless hair occurs when the sebaceous glands of the scalp do not produce enough oil. The oil is important to moisturize the hair. Causes for this can include environmental influences such as sun or saltwater. The wrong treatment or fluctuations in the hormone balance can also lead to dull, lifeless hair. The ingredients of Jolu hair care soap help the natural environment and ensure a healthy balance.
THE APPLICATION OF JOLU CONDITIONER BAR IS UNCOMPLICATED
Switching from liquid to solid hair care is easy. There is no need for long trial and error and no strenuous changeover. Solid conditioner can be activated with water and distributed in the hair like liquid conditioner. The solid conditioner is simply massaged in. After washing, the care can simply be rinsed out after a short exposure. The hair gets a pleasant smoothness from the application and is very soft after it.
Solid conditioner is either rubbed into the hand or run over the hair. Jolu solid conditioner can easily be stored directly in the shower. After use, the solid hair care soap should be allowed to dry thoroughly. That way it lasts longer.
EXPERTS TEST AND DEVELOP THE JOLU SOLID CONDITIONER
The solid conditioner is marked with the ICADA seal for natural cosmetics. This is an international association for preparative and apparative cosmetics. It looks after about 90 percent of all European cosmetics companies. Cosmetic and natural product chemists work for the association. Dermatologists, lawyers and toxicologists also take a close look at natural cosmetic products. They test and inspect the products for their environmental compatibility, among other things.
The ICADA seal is awarded to products that require only a few additives. They must also be close to nature and be offered by medium-sized or small natural cosmetics companies.
WHAT ARE THE ADVANTAGES OF SOLID HAIR CARE SOAP?
Long hair becomes supple and easy to comb.
Compared to liquid conditioner and conditioner, Jolu hair care soap lasts much longer.
Solid hair care soap does not need plastic packaging. Therefore less waste is produced.
Due to its handy size, the hair care soap takes up much less space. This is very practical, especially on holiday or during sports.
Solid hair care soap does not contain water. That is why it cannot leak. For this reason, it is even allowed to take it with you on a plane in your hand luggage.
Liquid hair care products often contain preservatives to make the product last longer. Solid hair care soap does not contain any questionable preservatives or ingredients such as parabens, silicones, or surfactants.
Solid hair care is gentle on the scalp. With hair soaps, the over greasing is usually less. The hair is not over-groomed or stringy afterward.
CURRENT ARTICLES
17.06.2021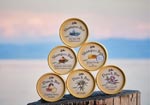 Sulfates, parabens, formaldehyde: these are chemical substances that are contained in most shampoos and hair care products. No wonder that allergies and itchy scalps are becoming more common. Not only does it feel scary, but it is also bad for the environment.
Continue reading
---
18.10.2020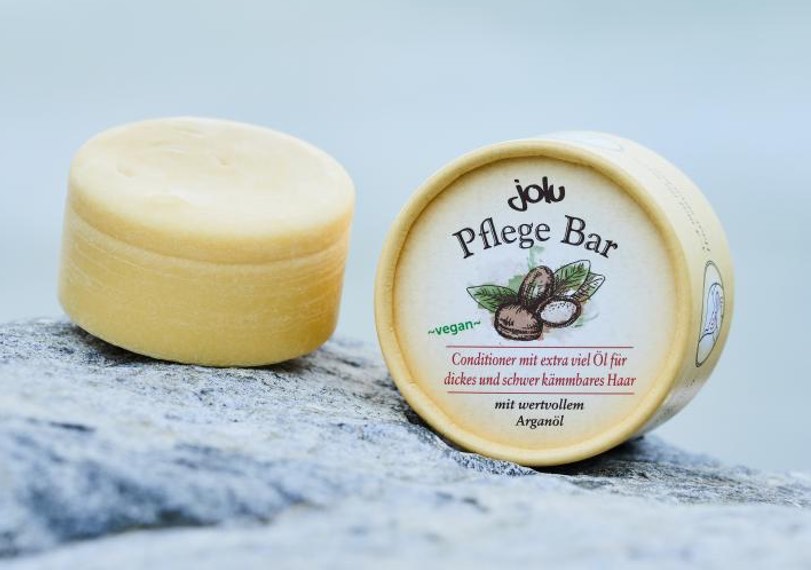 An increasing number of consumers are developing an awareness of environmentally conscious body care. There is also a sustainable and environmentally conscious alternative to plastic bottles: solid hair care. This is a classic conditioner, especially for long hair, that does not require plastic or environmentally harmful ingredients.
Continue reading
---
01.10.2020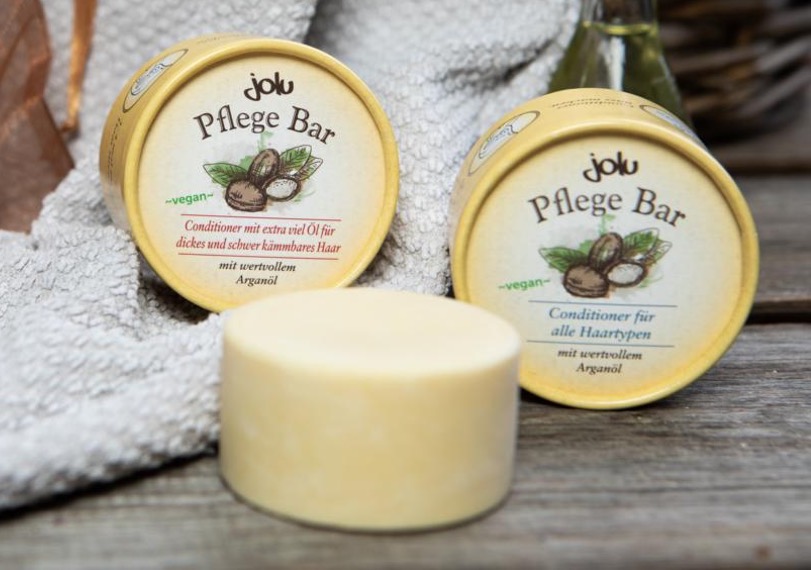 Environmentally conscious consumers are increasingly looking for natural and sustainable cosmetics that are free of excessive packaging and irritating ingredients. A popular alternative to traditional conditioners and conditioners in plastic bottles is natural hair care in solid form.
Continue reading