Sustainable hand care with solid hand cream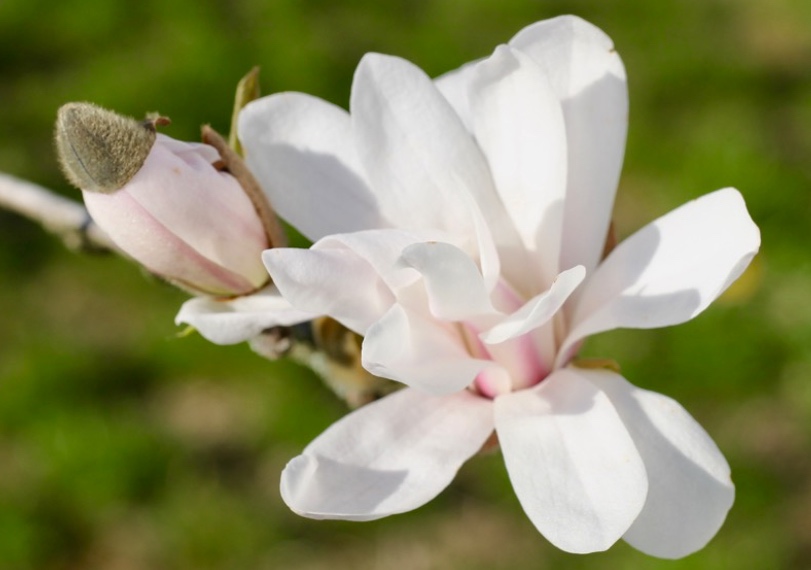 The solid hand cream: Environmentally conscious skincare with benefits for the skin and nature
Annoying and unfortunately not uncommon - leaked hand cream tubes. This can't happen with solid hand cream . This is perfect for the handbag. It is also easy to use: just slide the stick out of the tube and rub it lightly over the skin. The body heat activates the hand cream. Especially when the hands are stressed, for example by cold, too dry heating air, cleaning agents or manual irritation, they tend to get dry and cracked. The result is burning, itchy and tight skin. With solid hand cream from Jolu Naturkosmetik, you can prevent dry and cracked skin when you are on the go, when traveling, and also at home.
Natural hand care with solid hand cream in harmony with the environment
Meadowfoam oil has a characteristic and pleasant scent, is moisturizing, soothing and makes the skin silky without being greasy. Candelilla wax forms a protective thin wax film that prevents the skin from drying out without leaving a greasy film. Marula oil from Africa provides moisture and supplies the skin with the antioxidants vitamin C and E. Shea butter balances the skin's moisture balance and makes it supple and soft. Natural perfume ensures a pleasant scent. Sustainability has many aspects. Jolu Naturkosmetik stands for high-quality, sustainably grown ingredients that are carefully processed in the factory. In addition, Jolu offers transparency when it comes to these ingredients. This is also shown by "very good" ratings from the Öko-Test and the ICADA seal (ICADA quality mark for organic and natural cosmetics). Jolu sources its ingredients from trustworthy suppliers. The outer packaging is also made from 100 percent recyclable natural fibers.
Jolu solid hand cream - sustainable hand care without microplastics
The effects of microplastics on the environment and humans have not yet been sufficiently researched. But microplastics pollute the environment and are difficult to break down. That is why Jolu consciously avoids the use of microplastics in its solid hand cream as well. Jolu natural cosmetics also attaches great importance to social and sustainable entrepreneurship. That is why Jolu supports cooperatives in Uganda and Morocco, among other places, thus giving them a perspective. In addition, Jolu supports the institution Wakisa Ministries, which works for unintentionally pregnant girls and women.