Apply solid shampoo correctly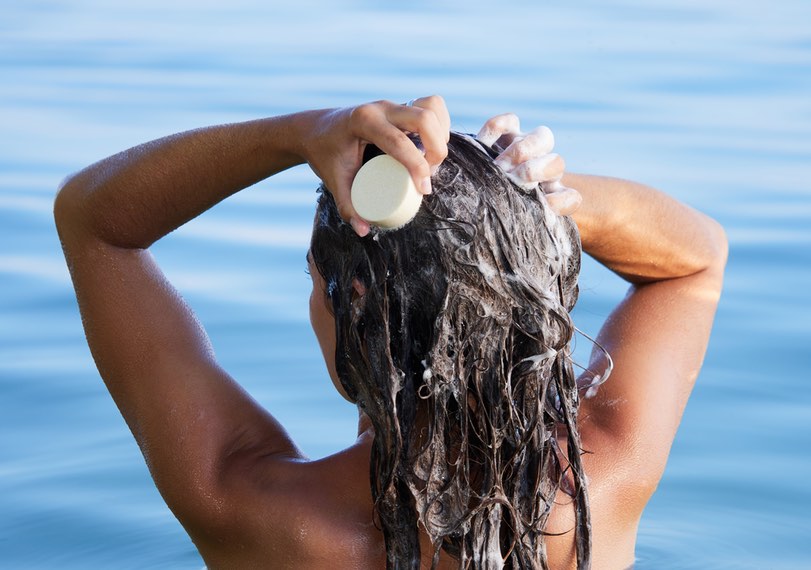 Good for hair and the environment: Solid shampoo from Jolu Naturkosmetik
Avoiding plastic products in the bathroom is becoming easier and easier with the growing popularity of
solid shampoos
. And not only that: the natural and high-quality ingredients of
Jolu's solid shampoo
in organic quality gently cleanse and care for hair and scalp without irritating them.
How to use solid shampoo correctly
First, take the solid shampoo out of the environmentally friendly cardboard box, lather it up underwater, and distribute it evenly in the hair just like a conventional shampoo. Alternatively, the solid shampoo can be spread over damp hair up to three times and lightly lathered. Then rinse the foam thoroughly with clear water. Due to the natural and carefully selected ingredients of the Jolu products, the hair can be gently cleaned and cared for. In addition, Jolu does not use any irritating additives such as mineral oil, silicones, or artificial colorants. The result: after application with solid shampoo, the hair can be brushed through easily and styled as usual. Hair and scalp are protected and cared for all over.
The right storage for Solid shampoo
Solid shampoo is particularly economical and can be used for up to 50 hair washes. Compared to conventional plastic shampoo bottles, shampoo bars last much longer. You can even save up to six shampoo bottles per year - a valuable contribution to avoiding plastic waste. However, it is important to store the solid shampoo correctly: To prevent the shampoo bar from becoming brittle, it is advisable to let it dry through at regular intervals and store it outside the shower. Soap trays made of olive wood or ceramic with holes or small organza bags are suitable for drying. By the way, the cardboard box is good for travelling: simply let the shampoo bar dry a little after use and then store it in the box.