Solid hair soap: Environmentally conscious hair care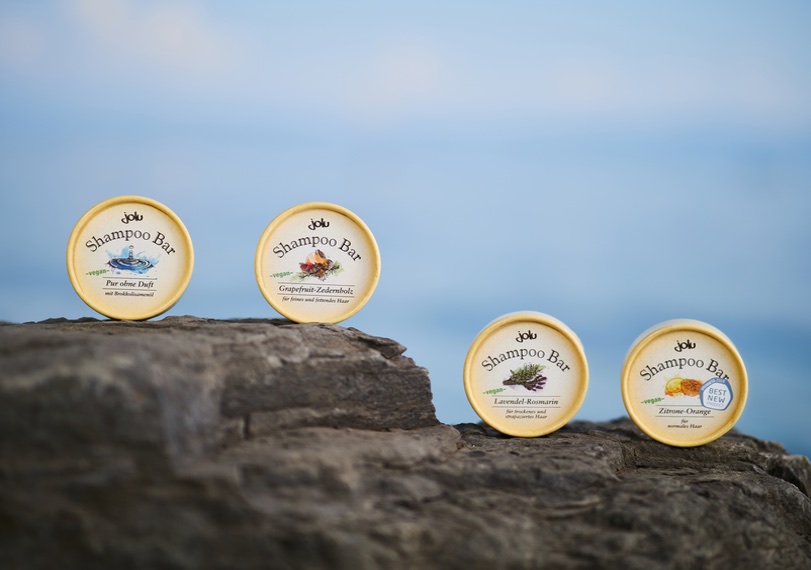 Why solid hair soap is good for the hair and the environment
Solid hair soap
is becoming increasingly popular because more and more people want sustainable care that is good for their skin and hair while also being kind to the environment. In addition, many people are allergic to conventional shampoos because they often contain allergens that can cause itching.
Solid hair soap
, such as that from Jolu Naturkosmetik, consists of high-quality fats and oils that make the hair easy to comb and supple. It is in no way inferior to conventional shampoos in its cleansing and conditioning effect. And it also protects the environment.
Solid hair soap: What are the biggest differences to conventional shampoos?
Jolu hair soap is made of natural ingredients, and foams like conventional shampoo. No natural oils are extracted from the hair. Instead, the effect of the solid hair soap is based on a gentle cleansing of the hair. With the products from the Jolu Shampoo Bar, switching to solid hair soap is very easy. The solid shampoo is moistened and gently distributed in the hair. Then simply rinse again and you're done. Unlike conventional shampoos, solid hair soap does not contain any microplastics and is packaged in an environmentally friendly way.
Less plastic and packaging waste with solid hair soap
Solid hair soap has several advantages. It is made of natural ingredients, is more economical than a conventional shampoo with up to 50 hair washes per bar, and needs very little space when travelling and in holiday suitcases. Another advantage is the packaging, which in the case of solid hair soap is either made of recyclable cardboard or metal. Avoiding plastic is especially important here, because the countless shampoo bottles that end up in the rubbish every year are already threatening the planet's ecosystems. Therefore, the solid shampoo by Jolu are not only good for the hair, but also for the environment.