Tips for natural hair care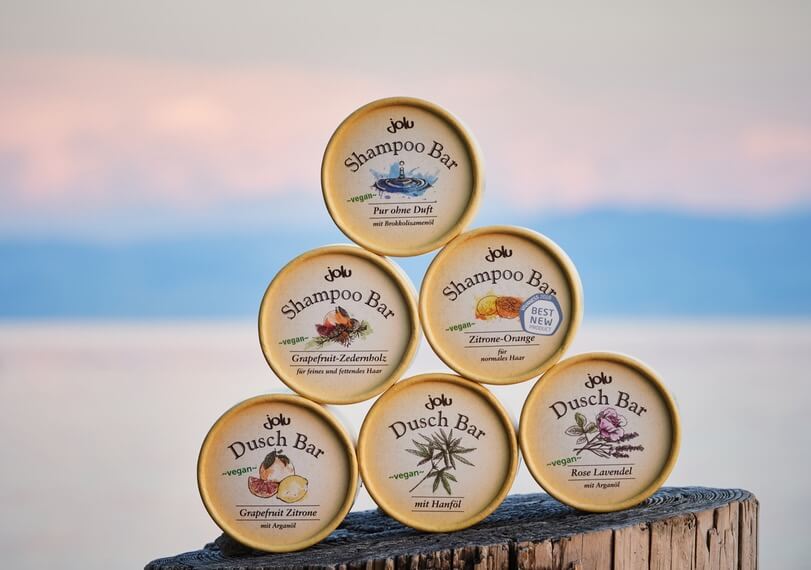 Without microplastics and harmful ingredients: natural hair care that is easy to use.
Sulfates, parabens, formaldehyde: these are chemical substances found in most shampoos and hair care products. No wonder there is more and more talk of allergies and itchy scalps. Not only does this sound scary, it's also bad for the environment. That is why consumers who are conscious of the environment are increasingly looking for hair care products that are made of natural substances and are also sustainable.
What natural hair care products are available?
Coconut oil, shea butter and orange oil have always been used for hair care in many parts of the world. Unlike substances from the laboratory, they do not stress the hair, but give it a natural shine and visible strength. Those who place a particularly high value on sustainability look for solid shampoo, which is not only more productive than conventional shampoo, but is also gentler on the scalp. For example, Jolu offers solid shampoo for different hair types with different aromas. In addition to solid shampoo, there are also so-called conditioner bars that can be used instead of conditioner. They are especially suitable for long hair and ensure that the hair is soft and manageable after washing.
Why does it make sense to choose natural hair care?
Natural hair care
is not only about high-quality ingredients, but also about the packaging. This is often limited to the absolute minimum and can also be recycled. Manufacturers like Jolu deliberately avoid plastic: the packaging is usually made of materials like cardboard or metal. Especially in view of the plastic in the world's oceans, this is a good alternative.
Natural hair care offers
an excellent solution for all those who want to do without harmful chemicals and do something good for the environment at the same time.